24th May, 2021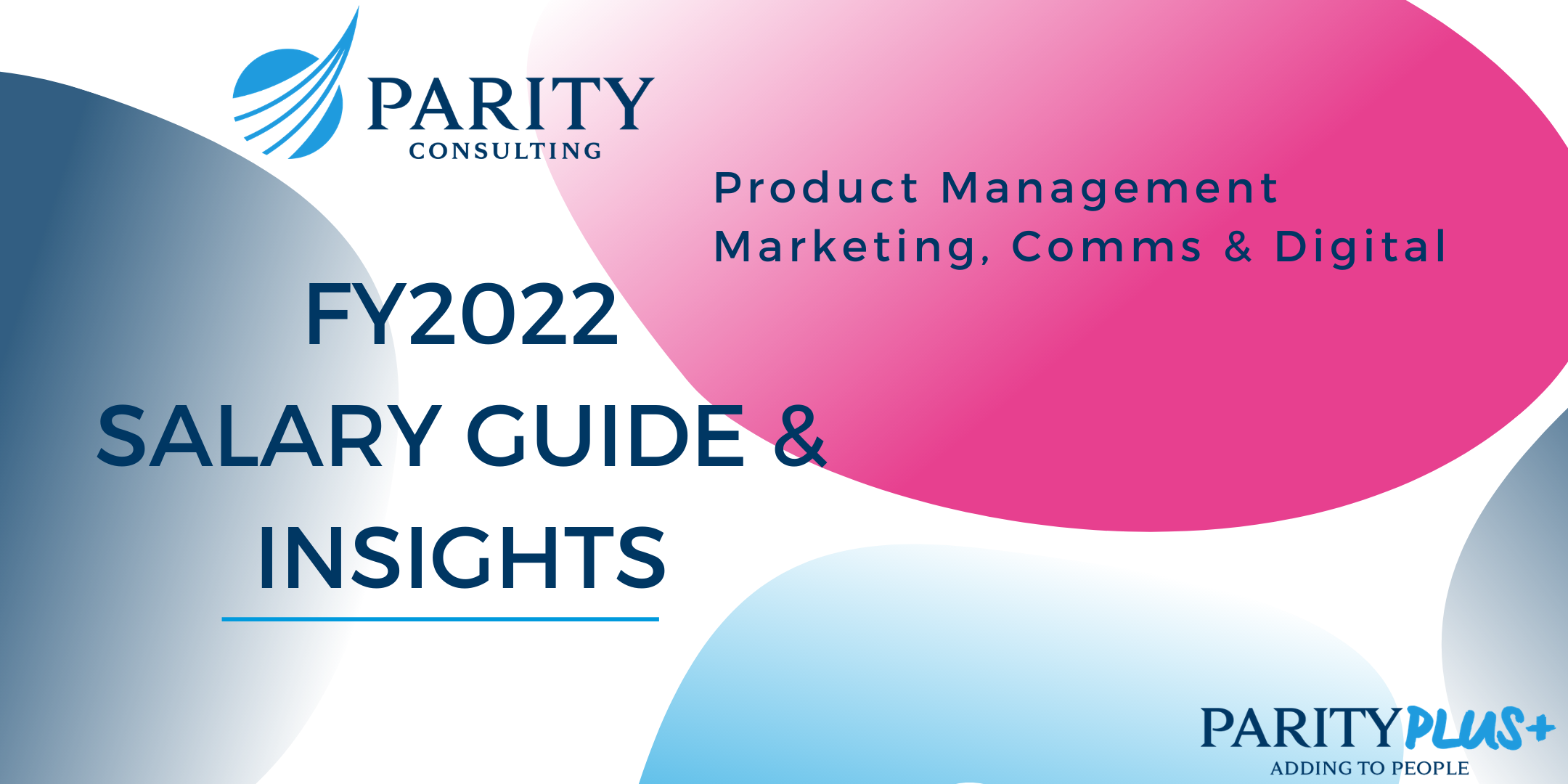 ​

Our FY2022 Salary Guide and Insights are close to being launched!
While you wait for the FY2022 Salary Guide and Insights to be published (mid-July), why not re-visit our 2020 Salary Guide and Insights - our most comprehensive yet, covering topics such as:
● Salaries by title, seniority, industry and function
● Salary comparisons over the last 5 years by seniority and industry
● Predictions for growth areas
● Effects of COVID-19 on employees' STI & LTI
● Tracking motivations to change roles
● How many of our community have been stood down, forced to take annual leave or a reduction in hours and/or pay.
These salary guides are complimentary to our Product, Pricing, Marketing & Digital networks as part of our Parity Plus series which invests 10% of our profits each year back into initiatives which 'add value' to our community.