2021 Salary Guide & Insights - coming soon!
31st December, 2020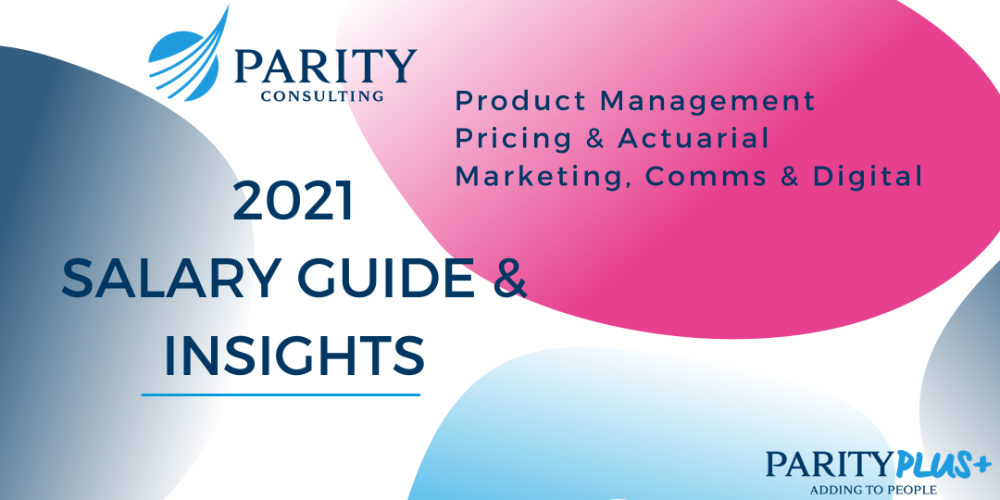 ​
Our 2021 Salary Guide and Insights are well underway and we are excited to announce that Parity will be launching its inaugural Pricing and Actuarial salary guide this year! After the year that was in 2020, we will be providing detailed salary information to the Product, Pricing, Marketing & Digital communities - for the 7th year running.
In the meantime, why not re-visit our 2020 Salary Guide and Insights - our most comprehensive yet, covering topics such as:
● Salaries by title, seniority, industry and function
● Salary comparisons over the last 5 years by seniority and industry
● Predictions for growth areas
● Effects of COVID-19 on employees' STI & LTI
● Tracking motivations to change roles
● How many of our community have been stood down, forced to take annual leave or a reduction in hours and/or pay.
These salary guides are complimentary to our Product, Pricing, Marketing & Digital networks as part of our Parity Plus series which invests 10% of our profits each year back into initiatives which 'add value' to our community.