Parity Picks with Lorraine Thomas - CO of Product & Innovation @ HCF
Sydney CBD
9th February, 2021
We kicked off 2021 with our 1st ever Parity Picks event - part of our Parity Plus
offering! After the year that was in 2020, we thought it would be nice to showcase and hear from some of the top performers in the industries we work in. This will feature industry thought leaders that will give insight on current trends and topics as well as their own career background - but with a TWIST!
​
For our 1st Parity Picks event, we had the pleasure of hosting Lorraine Thomas, Chief Officer - Product and Innovation at HCF. Victoria and Lorraine talked all things relating to the growth of Lorraine's career, from very early on till her current role - all whilst having some fun blind taste testing champagne!
​
Highlights from the interview will be launched shortly, but in the meantime, here is a bit of background to Lorraine Thomas, including insights she shared with Parity's Founder and MD Victoria Butt - view here
​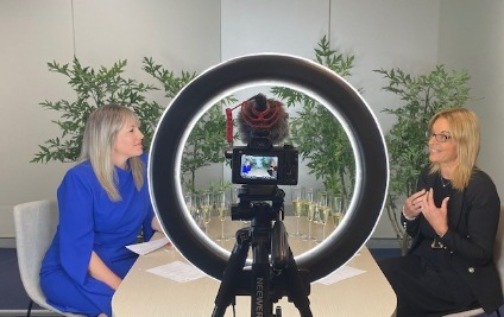 Don't forget to follow us on LinkedIn
to be the first to know about all of our Parity
Plus
events, news and initiatives! Contact us on +61 2 8068 2016, +61 3 9016 8606 or
events@parityconsulting.com.au
.