​As part of the Parity Plus offerings, Parity held it's annual HR Roundtable event last week with the topic focusing on the future of psychometric profiling. Presenting at the event we had Daniel Yee, a Senior Consulting Psychologist to speak to us about the highly innovative profiling tool Hogan X – the future of psychometric profiling.
Parity Plus 2016 Annual HR Roundtable – The Future in Psychometric Profiling
Presenter – Dr Daniel Yee (ex Peter Berry Consulting)
Thursday, 24 November 2016
Introduction
Parity Plus 2016 annual HR roundtable was an interactive breakfast with Peter Berry Consulting, an industry leading psychometric profiling agency. Daniel Yee, Senior Consulting Psychologist, talked about a highly innovative profiling tool – Hogan X, and the future of psychometrics in Australia. Daniel spoke about ground breaking methodologies emerging in psychometric assessment; including gamification, data mining and video interviews. Daniel also talked about what the new era of psychometric profiling will look like and how that will affect the hiring process for HR departments.
Assessments
75% of organisations globally use assessments for hiring – this figure is only expected to increase.

Cost-effective, predictive and objective.

Actually highly reliable and valid compared to interventions we rely on every day.

Australia is advanced in assessment adoption.

GMA refers to General Mental Ability.
Universal characteristics of Employability
Able – Ability/Capability

Willing – Drive

Rewarding – Likeability
'Big Five' Personality Traits to access- OCEAN
Openness to experience

Conscientiousness

Extraversion

Agreeableness

Neuroticism
Hogan X
Disrupt or be disrupted.

What are we using to assess people on (input), is the area of biggest change. This is the area of biggest disruption. Output (end result) is the area of least change.

Hogan X wants to get to a place where the information (input) is readily available.

Research suggests that aspects of Facebook activity, such as photos, messages, music lists, and likes convey accurate information on individual differences in demographic, personality, attitudinal and cognitive ability variables.

Analysing Facebook likes and photo streams/music playlists is the least acceptable.

Analysing speech patterns, tweets/emails and playing games are the most acceptable.
Prevalence of Gaming and Rationale Behind Gamification
2 billion Gamers worldwide – average age 34 – increasingly higher percentage of females playing video games.

Better user experience – response rates.

Better marketing.

The future of gamification may lie in translating data from existing games into valid personality data or a prediction of job potential.
Receptiviti – Twitter analyses
Developed continuously through more than 20 years of academic and applied research.

Captures people's social and psychological states by applying NLP techniques to quantitatively determine peoples' psychology, emotions, thinking styles, social concerns, and even parts of speech.

Successfully measures positive and negative emotions, a number of cognitive strategies, several types of thematic content, and various language composition elements.
Video Interviewing
Skype interviewing enables greater reach.

More standardised approaches can lead to loss of human touch and an inability to probe.
Behavioural Analytics
Assessing teleconferencing/phone calls – analysis of the positivity of emotions in language used predicted profitability of areas.
Future proof your assessment
Focus on willingness, there is too much focus on likeability and capability.

Every company needs a 'think tank' to drive innovation.

Communication is the key reason assessments fail. Before you do anything, determine what you are trying to assess and why.

Identify which assessment will give you what you want. Depending on the job – technical capability maybe less important than personality.

Don't just assess for current job fit but also for potential or future jobs/growth of the individual.

Assess the ability to lead upfront.
To view the full presentation from the day, follow the link to view the presentation. parity-annual-hr-round-table-future-of-assessment-dy-november-2016-cobranded
Useful links
http://goplaces.theheinekencompany.com/en/age-gate
https://www.receptiviti.com/personality
Videos
https://www.youtube.com/watch?v=5F19Yl3zaHg (Hogan X)
https://www.youtube.com/watch?v=RGdK67Z0A00 (The Science of Personality Assessment)
Your reputation matters. Your assessment choice matters.

​
Victoria Butt, with Daniel Yee and Jo Stamp from Peter Berry Consulting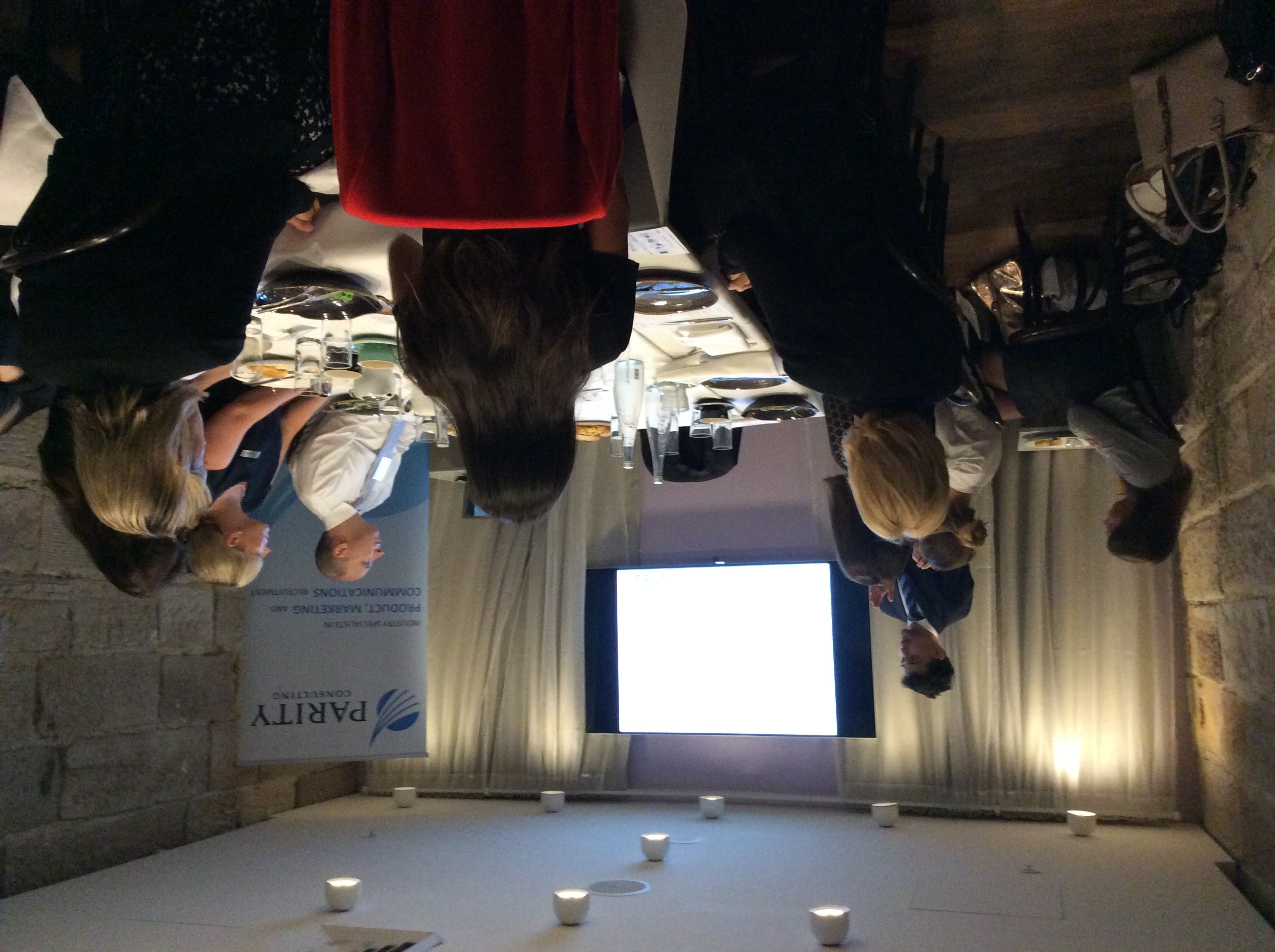 Daniel Yee presenting at Parity's Annual HR Roundtable