​
Parity Consulting were proud to present our first Leadership event of 2023 as part of our
Parity
Plus
value-add initiative - Leading your people through Menopause, featuring
Thea O'Connor
,
Wellbeing and Productivity expert. Follow us on
LinkedIn
for updates on future events and news!
​
Key Takeaways and Learnings
1. Symptoms of Menopause are diverse!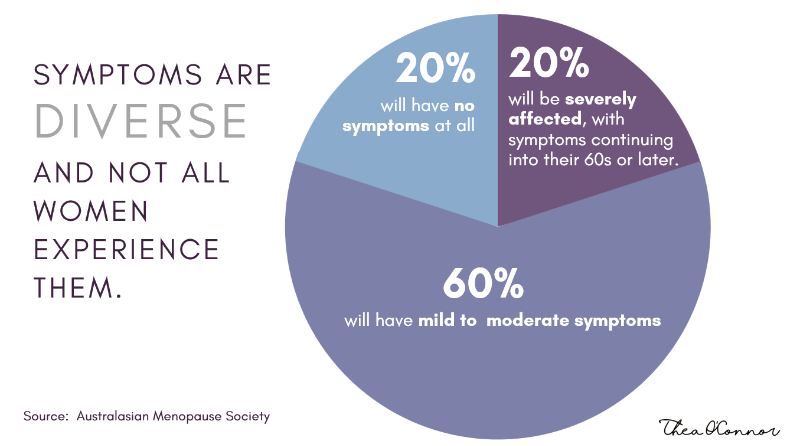 ​
2. The cost of losing an experienced leader vs being Menopause-friendly and retaining talent: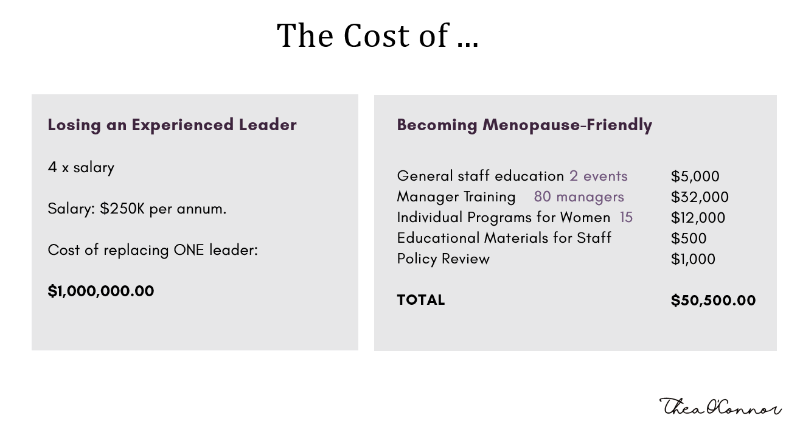 ​
3. What women want - how organisations can be Menopause-friendly: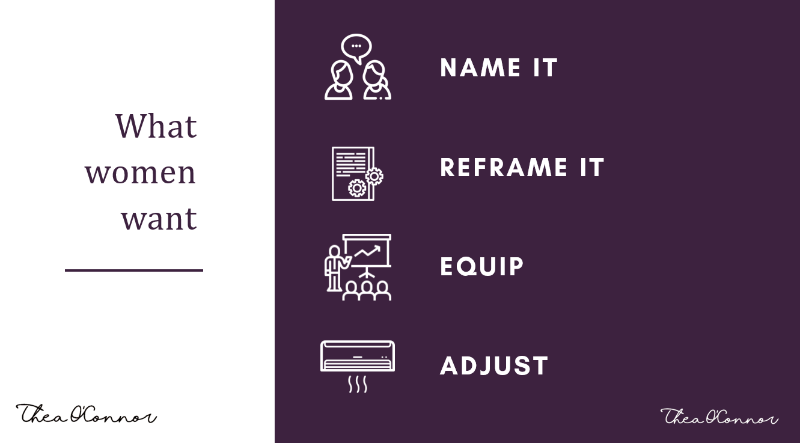 ​
Were you able to identify a takeaway action? It could be as small but significant as sharing what you go out of today's presentation, with your colleagues. If you are struggling with ways to 'Name It" here are

10 more easy ways
to start the conversation in your workplace.
​
Or maybe you were struck by the need to manage psychosocial risks in your organisation, and want to develop your managers' skills in this area. You can read more here about the

manager training
on menopause that Thea offers. Hundreds of managers have undergone this training and all emerge with increased confidence and competence in supporting people who experience menopause.
​
Additional free resources to get you started: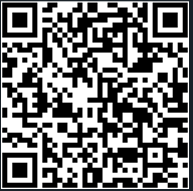 ​
Thank you to our Sponsors!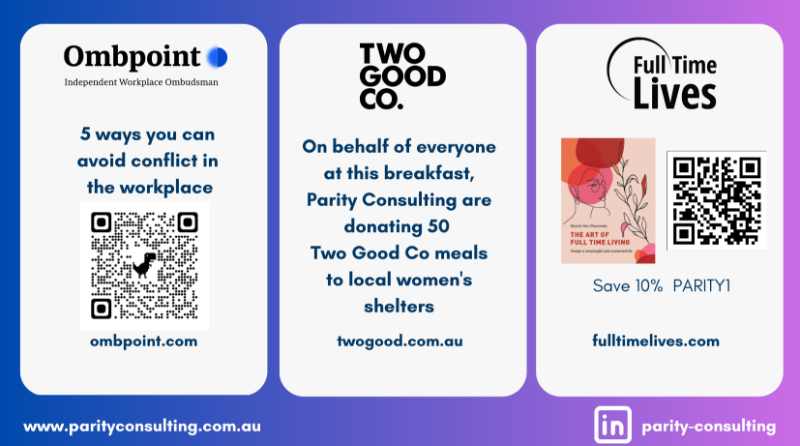 Ombpoint

Lindall West

Two Good Co.

Rob Caslick​

Full Time Lives

Natalie Yan-Chatonsky

​

Lindall is the Managing Director of Ombpoint and C suite executive focussed on solving business challenges in a commercial way. Ombpoint is Australia's first workplace conflict support platform, utilising data-driven insights to identify systemic trends and risks so employers can make informed decisions that deliver a lasting and positive impact on their workplace culture.​

​

Rob is an engineer with a passion for social ventures, and the Founder of Two Good Co - a social enterprise on a mission to employ and empower women who have a lived experience of domestic violence or other traumas. Selling food designed by chefs like Neil Perry, Kylie Kwong and Ben Shewry and products designed by companies like Jac+Jack and Maison Balzac, but most proud of the fact that they employ and train women from the shelters they set out to serve.​

Natalieis a midlife women's specialist and author of The Art of Full Time Living and works with women to design a meaningful and connected life. Her method - global research, workshops, thought leadership and consulting to organisations to harness the skills, experience and value of women.​
​
Parity Consulting -

At Parity we're so much more than recruiters. As specialists in Product, Pricing, Digital, Marketing, Communications and Data Analytics recruitment, we're obsessed with adding value to our community. We don't just have an outstanding reputation for matching great talent with the best companies, we're also proud to reinvest 10% of our profits into industry training and events through ParityPlus - our value-add and a recruitment industry first in Australia.
Our low volume, high-service approach gets results - contact us at

www.parityconsulting.com.au
or

info@parityconsulting.com.au.

And don't forget to f

ollow us on

LinkedIn

for updates on future events and news!

​

​

​




​