Dressing for a Job Interview
Preparing for a job interview - I can safely say that I have he
lped style and prepare many people for job interviews as a Personal Stylist (and Senior Recruitment Consultant!) and the key to dressing well for an interview is to pre-plan what you will wear ahead of time so getting ready on the day is a simple task. This way, you will arrive looking, and most importantly feeling, like you're in control, well put together and on your A-game!
Having the relevant qualifications and industry experience plays a major part in securing a job interview, however, there are so many more factors prospective employers take into consideration when selecting their preferred candidates. How you present yourself in a job interview plays a much bigger role in the decision-making process than most people realise. Here are my top suggestions for job interview outfit guidelines.
First impressions count!
Be Prepared
Don't leave your outfit choice to the morning of your interview. The likelihood is, you will open your wardrobe only to discover the shirt you were going to wear has a stain on it, your pants no longer fit and the blazer/jacket you were going to wear is still at the dry cleaners! Planning your outfit in advance is key!
​
Tailor the look for the role and company you are applying for
Gone are the days when a two-piece matching suit is mandatory to wear for a job interview, although if this is a look you feel more comfortable with then go for it. The most important thing is to be the best dressed version of yourself. Women dressing for an interview can choose a skirt, pants or dress with a nice jacket; men can opt for dress pants /chinos and a shirt with a blazer. This, of course, depends on how formal the workplace is and the role you are applying for. Be aware that some industries including financial services are more formal than others.
A blazer or jacket is the one key piece that will elevate your look and take your outfit to the next level. Wearing a tie for some men can often feel very formal, so consider opting for an interesting pocket square to add to your blazer.
Stand out from the crowd but keep it neutral
In this competitive world, we live in, you want to create a great first impression. We all love to show our style and personalities through our outfit choices, but when dressing for a job interview it is best to opt for muted tones. Keep the base of the outfit in neutral colours in navy, black or grey. You can add some colour, texture or pattern to your top or shirt but keep it refined and understated.
​
Put your best foot forward
Not sure which shoes will best suit your outfit? Always opt for a closed-toe design. Sandals are an interview no-no, even if they are a formal design.
For women, shoes should generally be in neutral tones and don't feel pressured to wear a heel if you are not used to wearing them. You will only feel uncomfortable and at risk of breaking an ankle! You could opt for a smaller kitten heel or smart wedge, if they are closed-toe. For men, if wearing black pants, wear black shoes but tan shoes are a nice look with navy pants. Same with belts for men, tan shoes, tan belts, black shoes, black belts.
​
Grooming is key
It is not essential to be the most stylish candidate, however, it is crucial that you are well-groomed and look put together. This may seem an obvious comment, however, you would be amazed at the number of people who do not consider this a priority. Personal hygiene is key! Clean hair, nails, hands and minty fresh breath are the main basic rules to consider and demonstrates you have made an effort with your presentation.
Men should be either clean-shaven or have neatly trimmed beards. Women should avoid over-the-top makeup or accessories, keeping it simple, neutral and professional.
Don't forget to iron your shirt. You don't want to create the impression you are scruffy as your future employer may think this reflects your style of working. Make sure your shoes are clean or polished.
What to avoid - my Top 5!
It's always better to adopt a more conservative approach and remember your audience. Let your personality instead shine through in the way you articulate your answers.
In the competitive world we live in, it is important to stand out from the crowd however, we suggest keeping your hairstyle simple for a job interview.

Leather and denim are not advisable to wear for an interview as it looks very casual and may create a negative impression on the interviewer.

Avoid wearing loose jewellery on your wrists as you do not want to distract the interviewer by clanking on the table.

Stay away from wearing scarves during an interview. You want to elongate your neck as much as possible and scarves will not only dress the outfit down, they will close off your neck and redirect attention away from the eyeline. It is worth also worth making note of the neckline of your top, nothing too high and conversely nothing too low!

If you are someone who is prone to fidgeting when nervous, a suggestion is to clasp your hands together and place them on the table in front of you and avoid having a pen in your hand as there is nothing more annoying than someone clicking a pen in front of you.
Virtual Interviews
As we transition back into the workplace a minimum of 2-3 days per week, we are seeing more and more job interviews being conducted face to face, however for interviews conducted virtually, there are some key rules to follow (

End to End Interview Guide

).
Ensure you have good lighting and the light should be placed in front of you not behind. Make sure your screen is elevated to eye height and the camera is pointing down on you rather than up. Nothing worse than seeing up someone's nostrils! Make sure the camera is on and you have tested the audio. After 2 years of virtual working, I think most people have this down pat now!
Be careful of wearing boldly patterned tops, especially spots and stripes. They can be very distracting on camera.
​
Gender Neutral Attire
First and foremost, I don't believe that gender should dictate how we live our lives. We should all be free to express ourselves in whichever way feels most authentic to us, without having to conform to societal expectations or norms. Gender neutrality is important because it helps create a more inclusive and diverse world.
The best way to dress for a job interview as a gender-neutral individual is to wear clothing that makes you feel comfortable and confident. This may mean choosing clothes that are not traditionally associated with one gender or the other.
A tailored suit is also appropriate for anyone to wear. While it may be more commonly associated with men's clothing, there is no reason why a woman cannot wear a well-fitting suit. Androgynous styles can be both stylish and professional.
So don't feel limited by traditional ideas about gender and clothing. If you feel good about something, chances are it will show in your work. Dress for success in whatever way makes you feel most confident and comfortable.
If you're still not sure what would be appropriate attire for your particular interview, it's always best to ask about the interview dress code of the person who is interviewing you. That being said, here are a few general tips:
Try to avoid wearing clothes that are too tight or too loose

Wear clothing in solid colours rather than patterns

Steer away from flashy jewellery or accessories that can distract the interviewer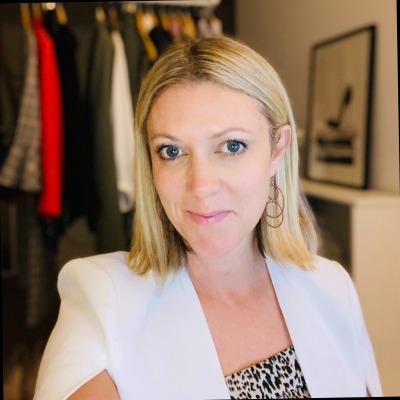 Laura

is a Senior Consultant a
t
Parity
, specialising in the recruitment of high calibre Product professionals across Banking and Payments. A seasoned recruiter, wife and mum to 2 boys, sun seeker, lover of fashion, fine wine and travelling; with a side hustle in Personal Styling and helping clients develop their personal brand. With 20+ years professional experience gained from the UK and Australia, Laura's career in recruitment spans across various industries including Pharmaceutical Sales, Marketing, Market Research and Consumer Insights, and now Product Management and Development within Banking and Payments. Contact Laura at
lking@parityconsulting.com.au
or
+61 405 538 706
for a confidential discussion about your Product career, or to grow your Product team.